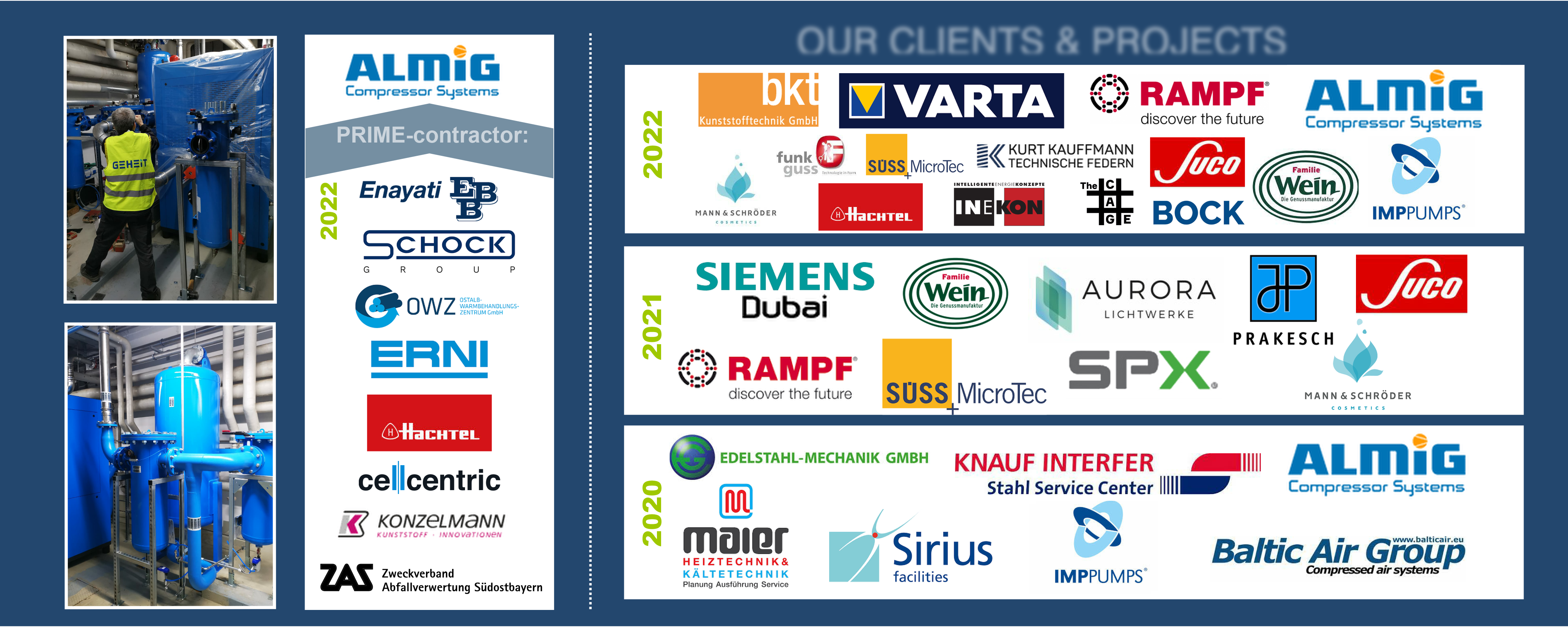 Consulting 
Employees of Geheit GmbH possess considerable experience in handling compressor, heat exchanger, pump, drying and other equipment. For many years they have been designing, installing, commissioning and testing pressurized air supply systems. All this allows Geheit GmbH to speak about the high qualification of the personnel and to act as a technical expert in the independent assessment of the production state, as well as submission of proposals for modernization with validation of economic efficiency. In this direction the Company is pleased to offer such services as technical audit and technical and economic assessment of modernization actions.
1. Technical audit
Technical audit implies the study of air consumption nature by the company's subdivisions and analysis of pneumatic networks state in order to determine the most appropriate scheme of generation unit modernization and selection of the most effective equipment.
Technical audit comprises:
Site visit.
Inspection and analysis of existing equipment, acquaintance with technical documentation and operation parameters.
Instrumental measurements of pressurized air consumption.
Measurement results processing with the help of a special software complex.
Preparation of proposals for modernization of technological schemes, optimization of technical solutions, increase of units' energy efficiency. Preliminary selection of equipment.
Risk analysis during project implementation.
2. Technical and economic assessment
The technical and economic assessment is based on the analysis carried out at the stage of technical audit and includes:
Preliminary consolidated calculation of project implementation costs.
Preliminary calculation of investments payback period. Economic efficiency of the project.
GEHEIT representative in the Baltic States:
GEHEIT SIA,
Akaciju street 3B, Riga, LV-1029
Tel.: +371 263 93 008
Tel.: +371 221 15 996
E-mail: office.riga@geheit.de